Volta was born from the commission for the company that works on the Aflote project based on the recycling of cork from recycled wine stoppers from the city of Barcelona. Volta is focused on understanding the usefulness that is given to suitcases on occasions of waiting believing It is convenient to play with them and integrate them into the furniture.
In this way we would get an object that can be moved to take advantage of waiting in a more comfortable way, letting the user somehow make his "space" creating a bit of privacy and comfort..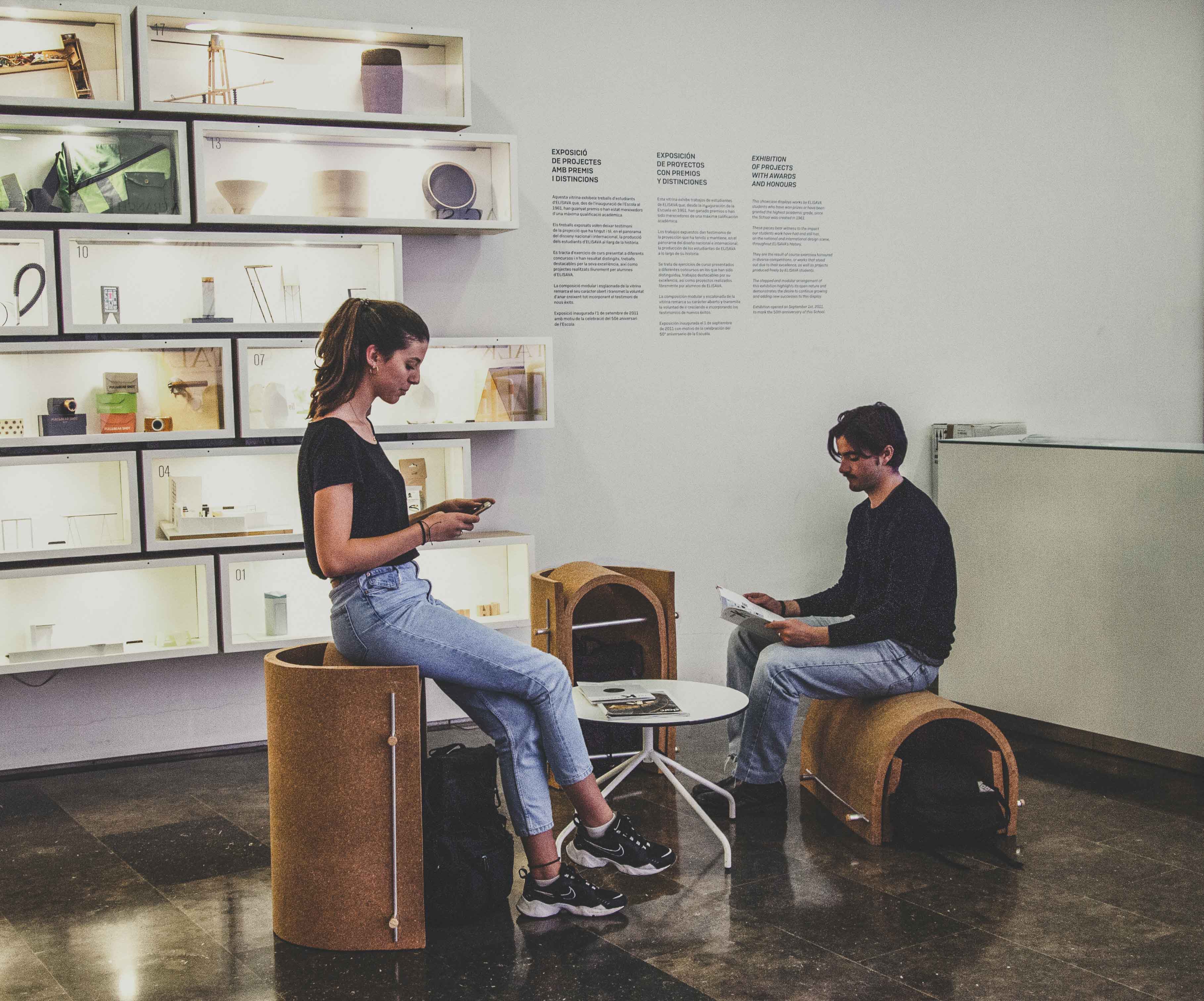 usolamente. barcelona, 2020.